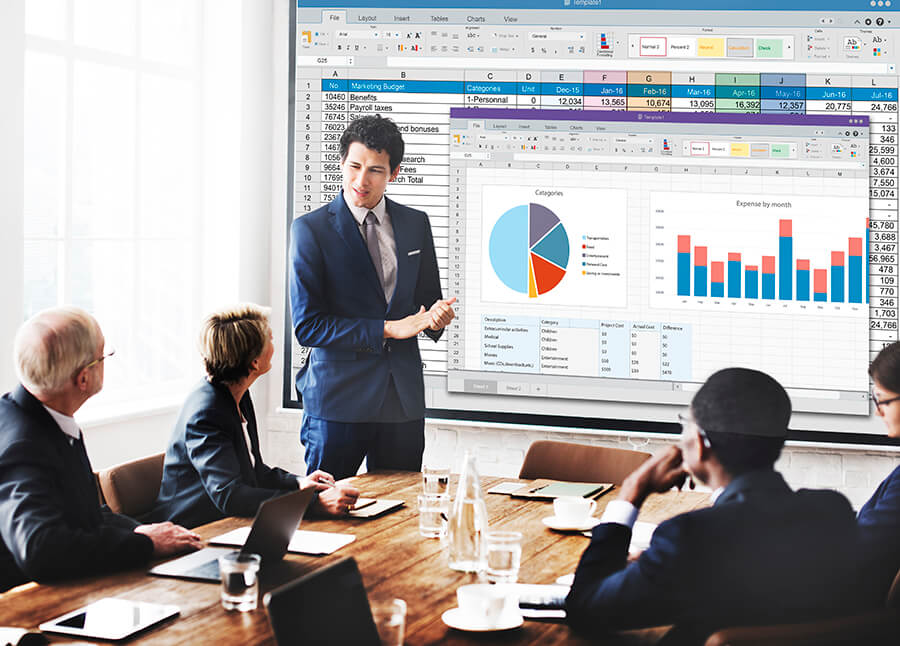 When should you invest in Microsoft 365: Is it worth it?
When should you invest in Microsoft 365: Is it worth it?
Microsoft 365 (previously known as Office 365) is a subscription service provided by Microsoft. It includes the classic Word, Xcel, PowerPoint, and Outlook applications along with cloud storage, offline access, and other applications. In this blog, we will discuss whether investing in Microsoft 365 is worth the money, and if so, when it would pay off for you.
Versions of Microsoft 365
Microsoft offers two versions of Microsoft 365. The cheapest option is for personal use (only you), which comes to $69.99 per year (or $6.99 per month). The second option is for families (or small businesses). It allows you to share the service with 5 other people whom all get the same features (including 1TB of OneDrive storage for everyone). This comes down to $99.99 per year or $9.99 per month.
What does Microsoft 365 offer?
Along with the basic applications mentioned above, Microsoft 365 offers Microsoft Teams, Microsoft writing editor, Ransomware file recovery and email phishing detection, and 1TB of cloud storage on OneDrive per person. Furthermore, you will be able to download apps across difference devices to use on the go. One of Microsoft's biggest services is also seamless syncing between devices so that all your latest work is up to date. Finally, you can also share files between your contacts as well as work with them in real time.
What kind of person would benefit from Microsoft 365?
Now that we know a little more about what Microsoft 365 offers, let's discuss what kind of person would really benefit from purchasing it.
If you are a working professional or freelancer without an employer, you should definitely consider getting Microsoft 365. Chances are that people who do have an employer use it in their office. It is one of the best ways that you can keep up with larger businesses professionally. If you do already use it with work, see if you can use it for your personal things as well to save a bit of money. However, it is always a safer bet to get a personal one for yourself to be sure. Finally, if you have a family who all use Microsoft software (including for school), it would be a great choice to support your whole family.
In conclusion, Microsoft 365 is currently one of the best office software packages that exist. However, this does not mean that you need to have it to keep up. There are many free apps that you can use, as well as cheaper versions of it (Office Home and Student 2021), so do not feel pressured to buy it if you will not really use it fully.